Your home in Durham Region
Our more than 1,100 units are home to one of the largest and most vibrant communities in Durham Region.
We house a diverse group of people including seniors and youth, parents and children, and people of all abilities.
This section of Durham Region Non Profit Housing's Web site is your link to information about your home and your community. Durham Housing's role is to connect you with the services and supports you require. We work with tenants, tenant groups and local service providers to identify community needs and to increase the resources available to you.
It gives practical information such as, how to pay rent, and how to get repairs done. It also shows how you can review your rent assessment procedures and get the help you may need to do so.
Links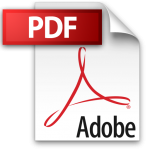 Click here to download Adobe Acrobat Reader
(required to view these downloads)